WHAT IF YOU BECAME THE HEALTHIEST VERSION OF YOURSELF?
HOW WOULD YOUR LIFE CHANGE?

Have you been trying to get heathy and fit but can never seem to stick to a program for longer than a couple of weeks? Let me teach you step by step how to exercise and eat for the body you want, stay motivated, find the time for fitness, and build willpower so you can lose fat, get healthy, and look better naked. #truth
FACT: Most guides for losing weight, exercising and building a healthy lifestyle stink. They're just too confusing, overwhelming, time consuming, and WAY WAY too expensive.
FACT #2: The body and life you want and deserve is in front of you! You can burn fat, exercise, eat healthy meals and lose weight WITHOUT investing all of your limited time, money or resources.
---
HI. I'M JUSTIN AND I CREATED THIS COURSE FOR YOU
I'm the chief trouble maker over at Limitless365.com and I've been helping people design healthy lifestyles for the past 15 years.
Over those 15 years I've heard a lot of the same questions and excuses:
How do I lose fat fast?
How can I keep it off?
What's the best diet?
What are the best exercises?
I don't have time to get healthy.
Being healthy is too expensive.
Is it better to do cardio or weight train to burn fat and build lean muscle?
I can't get motivated to workout and eat healthy
I don't have any willpower.
I just have bad genetics.
My neighbor, best friend, the barista at Starbucks got in shape. Why can't I?
A few years ago, I started to get frustrated with the health and fitness industry and the way it answered some of these questions, emphasized quick fixes, supplements, and offered confusing (and often conflicting) information.
So I did something about it. I created Limitless365 as a way to provide those ready to make their health a priority a place to learn and most importantly, finally take action.
I know how frustrating trying to lose fat can be. I've helped hundreds of people successfully navigate their way through the ups and downs of weight loss.
Health to me is the driving vehicle that leads to a fully engaged life. If you're interested in getting the most out of your existence and becoming the best version of yourself, I invite you to take the course and get started today.
---
THE 7 REASONS MOST PEOPLE ARE NOT AS HEALTHY AND FIT AS THEY WANT TO BE.
Problem #1 – I feel like I'm doing this alone. I have no support, accountability, or mentor to help me.
There a tons of fitness products you can buy, diets you can follow, and crazy workouts you can try but if you're doing them alone your chances of sticking with them dramatically decrease.
Problem solved: The LimitlessBODY Blueprint comes with 24/7 access to me as your coach and an entire community of people willing to help you. When you have questions about a healthy habit you're practicing, workout that you're doing, or just need an extra push you can contact me at anytime with the click of a button. Don't believe me? Try it right now.
Problem #2 – I have no idea how or where to get started and feel overwhelmed by all of the information out there.
And the internet isn't helpful with this process. There's so much information out there that process of trying to figure out the best way for you to get started often leaves you paralyzed. Who do you trust? What methods out there are actually effective and what's a joke? You're left feeling frustrated, confused, and stagnant.
Problem solved: The LimitlessBODY Blueprint solves the problem of getting started by giving you one small healthy habit to practice at a a time. Every 2 weeks you're introduced to a new healthy habit that helps you lose fat, build muscle, and get one step closer to looking better naked.
Problem #3 – I can't seem to stay motivated. I start, fail, start, fail, the cycle repeats itself and I'm started to get frustrated!
Most workout programs and diets are boring. They tell you that you're not allowed to eat certain foods and you have to do a certain amount of cardio or weight training if you want to burn fat.
Problem solved: The LimitlessBODY Blueprint solves this problem by providing you with a science and psychology based framework for creating motivation when you don't have it and keeping it when you feel it. I'll also show you how to get motivated again if for some reason that mojo begins to fade.
Problem #4 – I don't have enough willpower to resist certain foods
Vending machines and candy dishes at work make this tough. Ice cream in the freezer and cereal in the cupboard at home don't make it even tougher. Going out to eat and trying to turn down desserts, pizza, and alcohol really put a wrench in your willpower.
Problem solved: The LimitlessBODY Blueprint solves this problem by dedicating and entire section in the mindset module to help you strengthen your willpower. In fact, the very first healthy habit that you'll be asked to practice solves the willpower problem for good.
Problem #5 – I'm busier than ever and struggling to consistently stay active and eat healthier
Work keeps you late sometimes. Family responsibilities get in the way on occasion. Long story short, shit happens and this makes it tough to stay consistent with any exercise and nutrition plan. Our lives are busier than ever and trying to prioritize your health can feel nearly impossible – and never mind trying to stick to a workout or diet for longer than 3 weeks. Time just won't allow for that.
Problem solved: The LimitlessBODY Blueprint solves this problem by providing you with the busy (wo) man's guide to health and fitness. There are 10 minute workouts that you can do at home that have been proven effective to burn fat and build lean muscle. The nutrition strategies and recipes in the guide don't require tons of grocery shopping and meal prep. By practicing one small healthy habit every 2 weeks you get to focus all you attention, time, and energy or getting that one thing right.
Problem #6 – I don't know what diet or workout is best to get the results I'm after
There isn't just one and that's the truth. Most diets and workouts will work if done consistently and that's the actual problem. The majority of diet and exercise program out there are designed for REAL PEOPLE, with real lives, jobs, and responsibilities. The diets are too restrictive and the workouts are too time consuming.
Problem solved: The LimitlessBODY Blueprint solves this problem by NOT asking you to go on a diet and by NOT giving you workouts that are not realistic to most peoples lifestyle demands. Instead you'll learn how to build a nutrition and workout plan that is best suited for you, your lifestyle, and your personal preferences.
Problem #7 – Fitness programs, trainers, and gym memberships are too expensive. I just can't afford it.
Programs like this typically cost a few hundred dollars and some well over $1,000. The majority of personal trainers out there will cost you between $50 and $150 per hour. I respect you personal finances and believe that is a valid concern and reason for not purchasing products like this.
Problem solved: The LimitlessBODY Blueprint costs you exactly 67 cents per day. Whether you're a poor college student or struggling to make ends meet pay check to pay check – the LBB is a program you'll be able to afford at less than a $1 per day!
If any of this resonates with you don't worry – you're not the only one. My name is Justin and I created this program based on 15 years of experience working with clients struggling to answer those very same questions.
---
I'VE CREATED THIS GUIDE TO HELP YOU GET THE BODY, HEALTH, and LIFE YOU WANT
No more excuses, no more ignoring your health concerns, no more trying to "figure it all out" on your own. You can have the body and health that 90% of you have told me is a MUST for living the life you desire.
Yet, 80% of you have never started or stayed with a fitness plan. Why is this?
I believe it is because the current options available in the health industry are either:
Boring
Terrifying
Ineffective
Inconvenient
Lack social support
Lack accountability
Created to generate profit over results
The LimitlessBODY Blueprint Will Teach You:
How to create time for your health instead of trying to find it.
About motivation and willpower, giving you a blueprint for developing more of it and find it quickly if it goes away.
How to eat and train for the body you've always wanted.
Build LimitlessHEALTH so you have more energy and confidence to tackle the big things on your bucket list.
---
3 Months, 30 Pounds, Abs, and His First Mud Run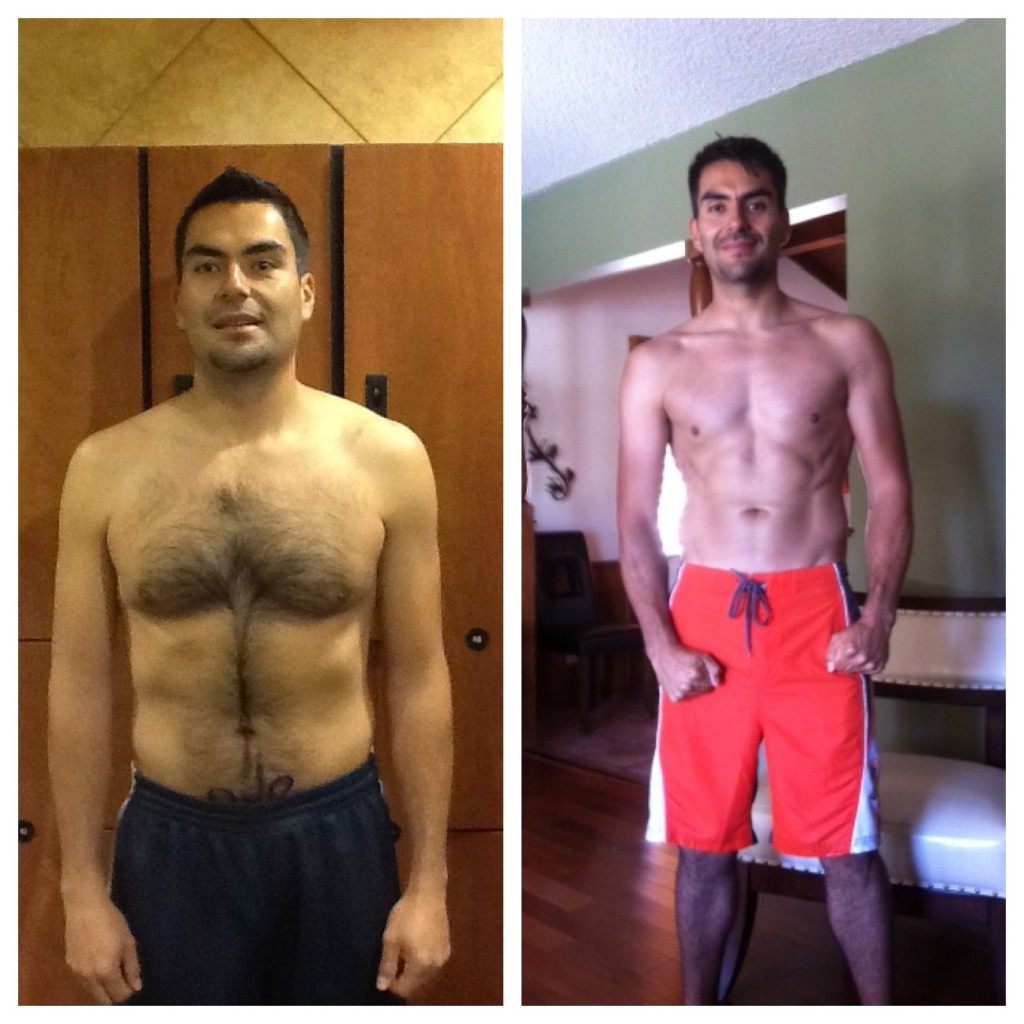 "I had just had enough. My son was growing and it was hard to play with him because I couldn't keep up; I felt exhausted after a few minutes. The Limitless Fitness Program gave me easy-to-implement action steps each week that allowed me to focus on one thing at a time and not feel overwhelmed despite my busy schedule. I have more confidence and energy to do what I want, plus I've never felt or looked better!"
Ami Velasquez
2.5 inches and 4% body fat gone after only 6 weeks!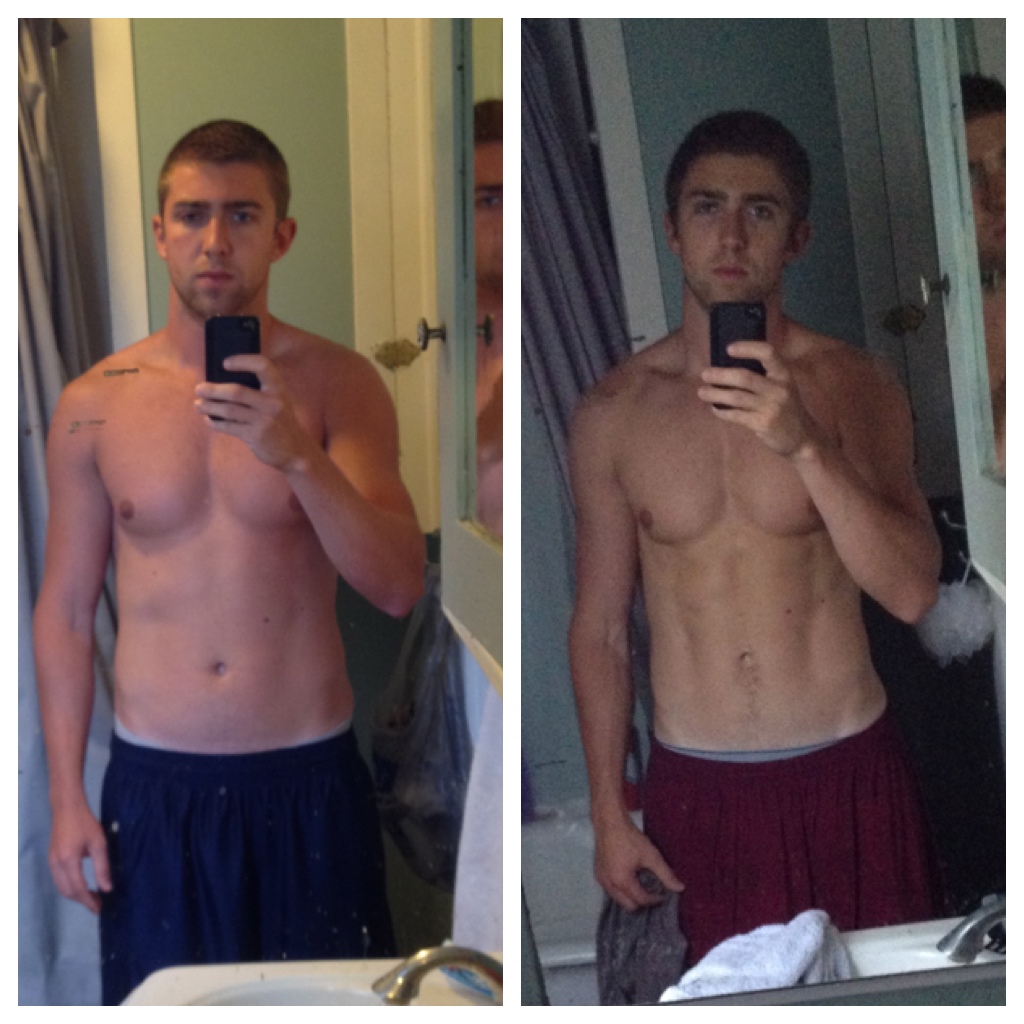 "After just 6 weeks, I had lost 2.5 inches on my waist. I am stronger and lift heavier than I ever have before. Justin taught me how to get out of my "workout funk" and train my body to see actual results again. I can't even explain how great I've felt. I have an enormous increase in energy and have never been more productive with my days than I currently am being."
Nick Beaudoin
YOUR FITNESS AND NUTRITION ARE THE MOST VITAL ELEMENTS OF A FULLY ENGAGED LIFE
This program was created to help you eat better, improve your fitness and reap the rewards that come from ongoing dedication to your health and well-being without overwhelming your daily grind.
The LimitlessBODY Blueprint crushes the ridiculous myths around health and exercise, while providing all the tools and resources to help make it easier for you to adopt into your lifestyle.
Gain energy
Build confidence
Save time
Remove confusion
Look better naked
What Have I Been Doing Wrong?
What I've found working with clients, family, and friends over the past 15 years is that most of them are actually sabotaging their own results by doing the wrong things inside and outside of the gym.
The LimitlessBODY Blueprint lays out the exact protocol that I've used for hundreds of clients to achieve levels of healthy, fitness, and sexy-ness that they never thought possible. All of that information is now laid out in this guide to help you to do the same.
If you're tired of past failed attempts to get healthy and fit…
If you're sick of feeling confused about where and how to start…
If you're pissed off about working so hard but not getting the results you deserve…
Then The LimitlessBODY Blueprint Is For You.
It's a Whole Body & Mind Approach to Fitness Based on Scientific Principles.
The LimitlessBODY Blueprint provides you with all of the knowledge that you'll need to get the body and health you've always wanted without feeling overwhelmed and confused.
It is broken up into easy to understand modules, giving you the ability to work at a pace that is comfortable for you, your lifestyle, and your schedule.
You'll only be asked to work on one specific thing at a time, a scientifically proven strategy for success. Research shows those who focus intensely on changing one thing at a time are 80% more successful and likely to keep up their change than those that try to make multiple changes at once.
Access To The Course Will Include:
---
Risk Free 100% Guarantee to You.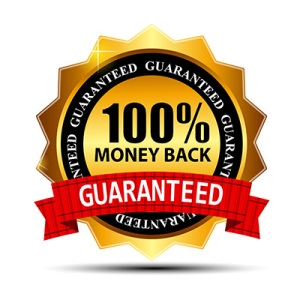 Try the LimitlessBODY Blueprint for 60 days. Read the guides, watch the exercise demo's, do the workouts, track your progress, practice the nutrition habits. If after all of that, you're not satisfied, making progress, feeling better, looking better, and getting closer to the body that you've always wanted, you can write me to receive a 100% full refund with no questions asked.
That may sound crazy but I know the program works and the results speak for themselves. Give it a honest shot, take advantage of all of the resources, support, accountability, and if you're not happy with your progress I'll give you a 100% full refund.
---
"I sit in a desk all day and don't get much physical activity unless I am proactive with it. For me, the motivation is about staying healthy and energetic as I get older. The benefits I get out of sticking with my routine are more creative energy and overall motivation in life."
Cody Wheeler
"My parents are riddled with lifestyle-choice based diseases and I really do not want to end up like them. This program offers everything short of having a trainer with you in person. I would definitely recommend the Limitless Fitness Program to anyone who wants to see serious results for improving their health and wellness."
Stephanie Radnan
"Creating a sustainable, healthy lifestyle is very important to me. What helps me stay on track is having a focused, easily implementable plan. The Limitless Fitness Program shows you exactly how to create and adopt a lifestyle that will keep you fit and healthy for the long term, focusing on behavioral change that guarantees you'll get results that will last. If you're ready to rock YOU for the long term, you've got to get this program."
Julie Gohring
"I dieted to no avail for a quarter century. The reality of type II diabetes scared the crap outta me. I want to be well. I want to feel good, enjoy life. Looking better is a bonus. I am the strongest and most energetic that I have ever been. I FEEL AMAZING. It works because it's TRUTH!"
Kimberly Shaffer
"As a fellow fitness professional who trains and coaches clients on a daily basis, I can tell you Justin Miller is the real deal. The Limitless Fitness Program is the ultimate resource to getting fit and living the life you want. Justin covers it all in this comprehensive and balanced approach that just plain works."
Nick Holt, Nick Holt Fitness
"I'm not sure how I went from a collegiate athlete to a blob of flubber. In reading the guides and answering your questions, I had to think really hard and come to terms with how much I've changed physically (not for the better) since college. Not gonna lie, I cried a little bit. I have been enjoying the guide and I have prepped my meals for this week and set up a workout schedule. I have some goals/affirmations written and am ready to take this week on! Thanks, Justin, for all of the support."
Gayle Nesbit
"Love Limitless365 philosophy, attitude and common sense. I chanced upon your site by accident and was really impressed by what you had to say on the Paleo diet that I subscribed to your email blogs. That was just over 2 years ago and I am massively impressed by you single minded focus and dedication to leading a healthier life and making change possible. Your inspiration got me from a bloated 85kg carbo junkie to a healthy happy 76 kg in a few months and have maintained that weight now for 2 years. I don't often write to people but thought I owe it to you to say a big THANK YOU. Keep up your inspiring work."
Paul Weddepohl
FREQUENTLY ASKED QUESTIONS
Q: Is the LimitlessBODY Blueprint an ebook? No. The Blueprint is a self-taught online course. All course material are online. When you join and become a member you will create a login and password to access all of the course materials and downloads.
Q: I've tried other fitness plans and programs in the past and they didn't work for me. How is this one any different and how do I know it will work? Most fitness program don't address 3 things that can guarantee success.
Mentor: Someone to learn from or mimic
Support: Trust-worthy people you can send questions to and talk to when you need help
Accountability: Methods for teaching you how to hold yourself accountable or have others do it for you
The LimitlessBODY Blueprint includes all 3. I created this program with those 3 things specifically in mind. I'll be your mentor, you'll have 24/7 support from the myself and others participating in the course, and you'll be held accountable with the LBB's unique accountability tracking system specifically designed for this course and this course only.
Q: I really want to try this but I'm way to busy. You're always going to be "too busy." We all have the same 24 hours in a day. The truth is you'll always be busy, when was the last time you weren't. The program is designed so that you're working through 1 healthy habit at a time at you your own pace.
Trying to change everything at once can feel overwhelming. By working on changing just 1 thing at a time you'll be able to focus all your energy and commitment on 1 task – increasing your chances of success.
Q: I really want to try this buy I can't afford it. Are you currently paying for a gym membership that you don't use, can you reduce your cable or phone bill, are you buying a coffee every morning? There are tons of ways to reduce expenses.
The LimitlessBODY Blueprint costs you less than most monthly gym memberships. And with the Blueprint you get support, accountability, and guidance from a real fitness expert.
Q: How do I know if this is the right program for me? Just try it! It comes with a 60 day 100% money-back guarantee. If you'e consistently practicing the habits and doing your workouts I know you'll have success but if you're not happy with the course just let me know and I'll refund you with no questions asked.
Q: I'm really new to this heath and fitness thing and have not worked out in ages. Can I still use this program? Absolutely! There are beginner workouts and over 120 HD exercise, mobility, and flexibility video demonstrations so that you'll know exactly what to do, how to do it, and have the ability to make exercise modifications if you need to.
The nutrition modules start with the fundamentals for developing healthier habits. You'll learn the basics one step at a time and at a pace that is comfortable for you.
Q: Can I access the course on my mobile phone? Yes, you can easily access the course from any mobile phone.
I WANT TO JOIN BUT I HAVE A COUPLE OF QUESTIONS
Feel free to contact me here. You and I can schedule a call together so I can answer any question you have about the course, whats included, and if it's a good fit for you.
With Gratitude,
Justin